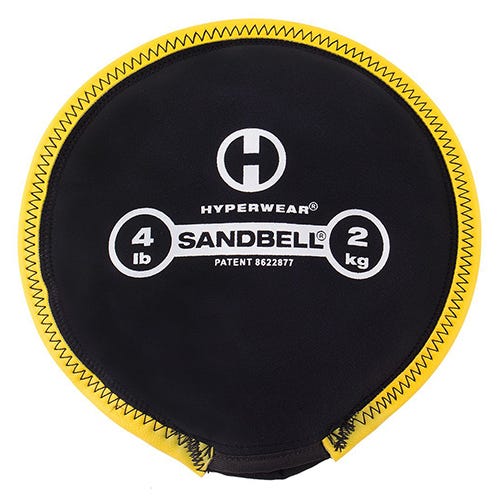 Hyperwear SandBell Sandbag
Sandbags are similar to dumbbells, kettlebells, and medicine balls for strength and endurance exercises except for one thing: The sand inside shifts around during movements. This adds an extra challenge that activates your less commonly used muscles. For cardio bursts, pick them up and slam them down on the ground over and over again. These Hyperwear SandBells are made of neoprene, so they're gentle on your floors.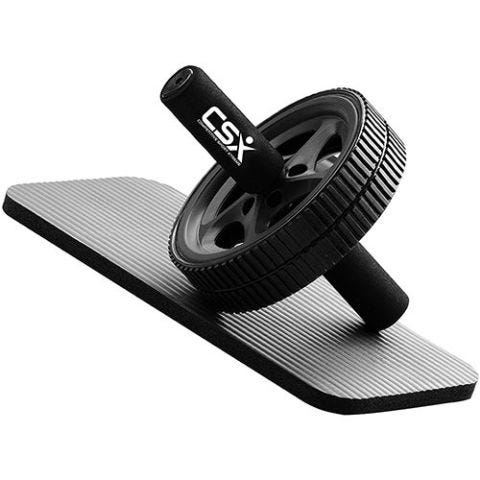 CSX Dual Ab Roller Wheel With Knee Pad Mat
With an ab roller, you can sculpt the muscles in your abs, back, arms, and shoulders in one killer move. Kneel on the mat with your knees hip-width apart. Grip the handles—users love the cushiony foam—and roll forward, engaging your core. You may never do a single crunch again.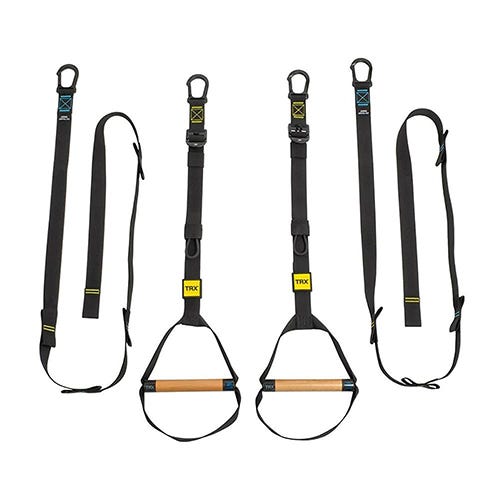 TRX Ultimate Pull Up/Dip Trainer
If you've seen these straps dangling at the gym and were immediately intimated, don't be: The TRX system is designed to help you get more out of bodyweight exercises. This specific tool that you can hang up at home helps you master pull-ups, dips, and muscle-ups thanks to its comfortable, ergonomic handles.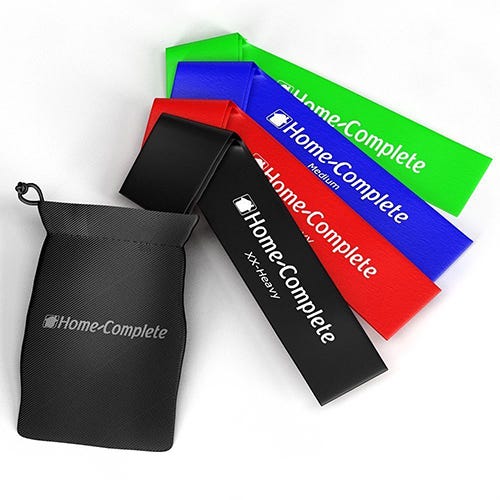 Home-Complete 4 Resistance Exercise Loop Bands
Resistance bands are a fit chick's BFF because they can be utilized anywhere, in every routine. Made adjustable and durable, incorporate them as a means of resistance or muscle recovery. For less than $10, these professional fitness bands will last you for years of intensive training and lower-body muscle gains.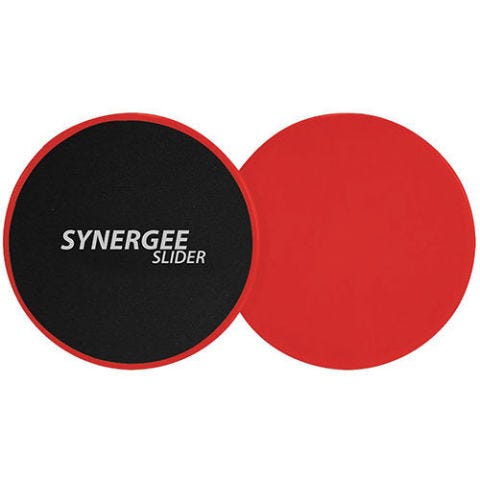 Synergee Gliding Discs Core Sliders
These slippery sliders do wonders for your core, but that's not all! Featuring a free workout guide, you'll learn how to incorporate them into upper body moves as well as leg and back workouts. They're an excellent alternative if heavy weights aren't your thing, or if a gym membership doesn't fit your budget! It's a full body workout that'll take up hardly any space in your house.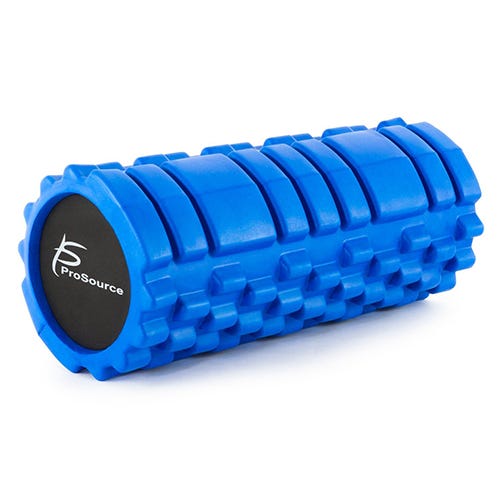 ProSource Sports Medicine Foam Roller
Foam rolling after a workout comes with serious benefits, including muscle tension relief, increased range of motion, and injury prevention. Loosening tight muscles using just your body weight is like an effective massage without the hefty price tag.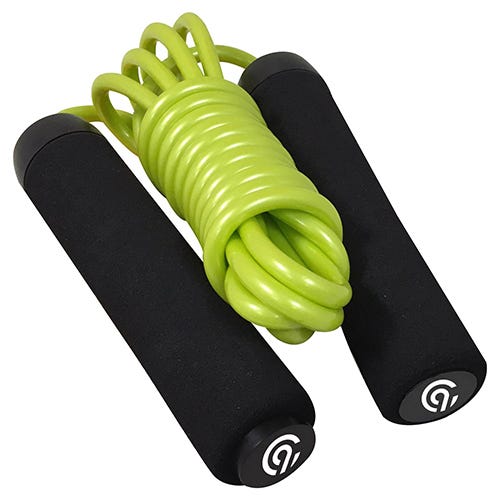 C9 Champion Adjustable Speed Jump Rope
There's a reason why gyms from CrossFit boxes to boutique fitness studios still stock this P.E.-class staple: Jumping rope is an easy and fun way to warm up and get your heart pumping. Plus, it takes up practically zero space. This adjustable one is just $5!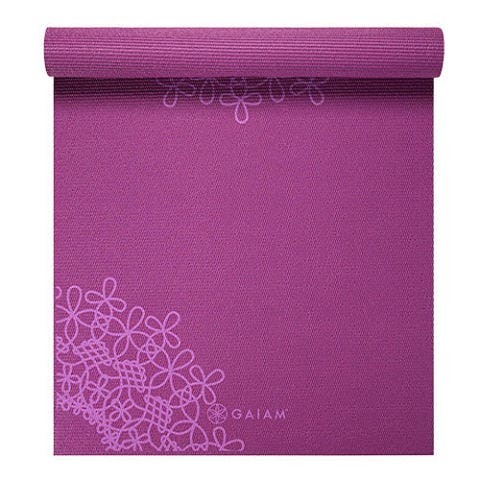 Gaiam Classic Medallion Yoga Mat
For under $10, this soft, nonslip mat is perfect for practicing a yoga flow on low-impact days, and it works equally well for a boot camp-style bodyweight routine or post-workout stretch session.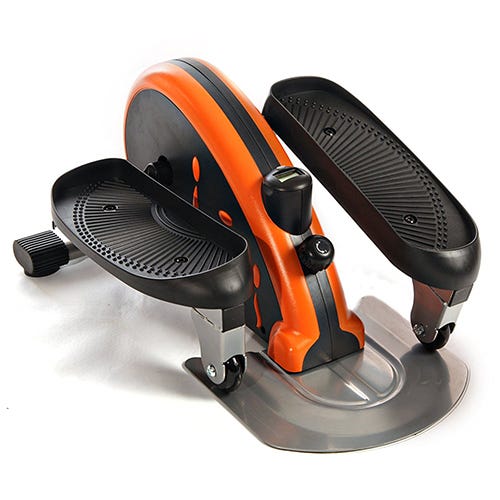 Stamina In-Motion Elliptical Trainer
Netflix binges just got better with this at-home elliptical that's far from the clunky, humungous machine you'll find in the gym. Peddle here, peddle there! This adjustable trainer lets you go forward, backward, and target your lower body in a few different ways. The miniature machine even features a fitness monitor, so you can track how many strides per minute, total exercise time, and how many calories you've burned. Couch potato, who?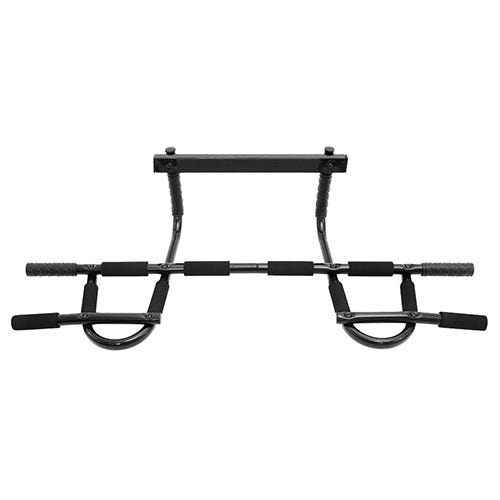 ProSource Multi-Grip Chin-Up/Pull-Up Bar
Practicing pull-ups in front of an audience can be daunting — no matter how judgment-free your gym claims to be. The ProSource doorway trainer is great for private upper-body sessions, with 12 grips and different handles to perform various exercises. Made from high-grade steel, it can hold up to 300 pounds, no problem.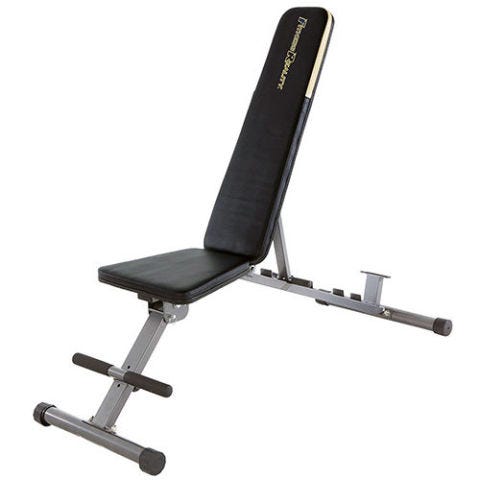 Fitness Reality 1000 Super Max Weight Bench
Love it or dread it, the incline bench is a classic tool for a variety of core work. Adjust it to the angle at which you perform best to hit different muscles in your arms, chest, and back during strength-training routines. Don't worry about the size — this one folds down for easy storage.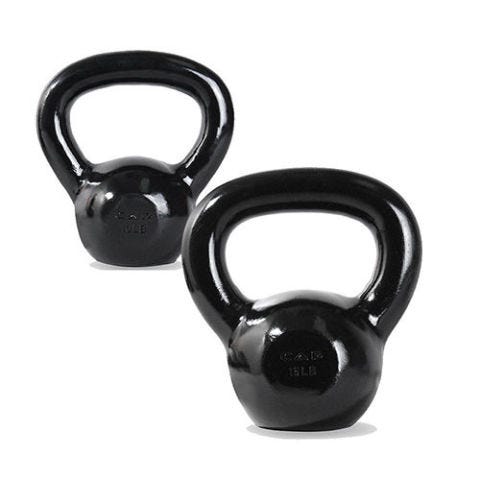 CAP Barbell Enamel-Coated Cast Iron Kettlebell
Depending on your fitness level, choose from 10- to 50-pound kettlebells to swing at home. You can burn up to 20 calories a minute, depending on how hard you work. It's a fun and easy way to clean, press, and strengthen your way to a toned body.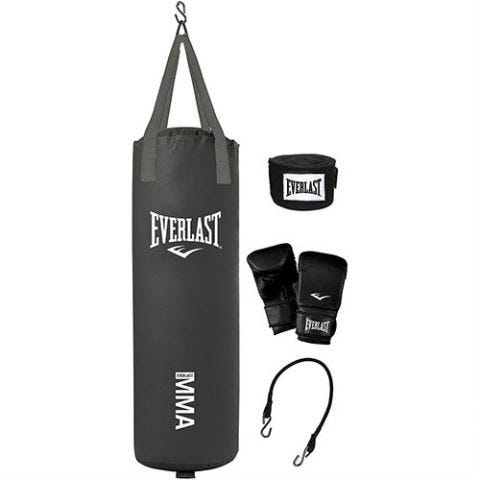 Everlast 70-Pound MMA Heavy-Bag Kit
This punching bag comes with everything you need to start working on your boxing game—gloves and hand wraps, a bungee cord, and all the necessary parts for hanging the canvas bag. It's awesome to have for a kickass at-home routine, but it's also a gem to work off a bad mood.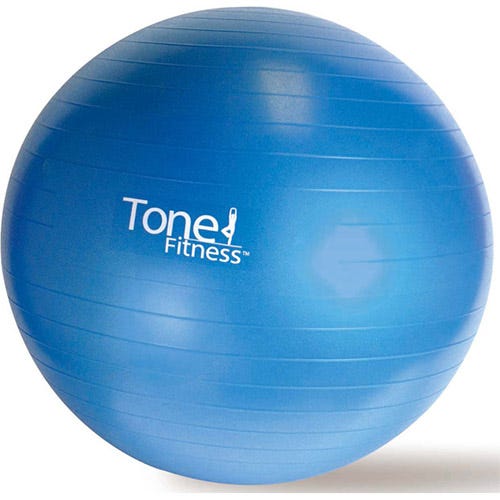 Tone Fitness Stability Ball
Calling all those with back issues! The Swiss ball is a great resource to help you protect the spine, especially when doing exercises like crunches. Lie on it and perform countless exercises—from sit-ups, to push-ups, to bridges—where your feet would actually be placed on top.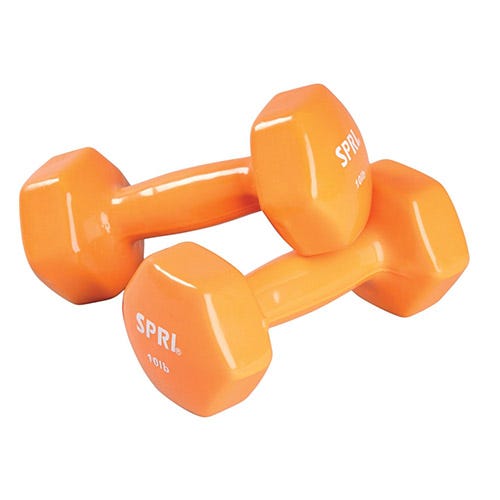 SPRI Deluxe Vinyl Dumbbells
The vinyl coating on these weights is floor-friendly, so you don't have to worry about them scuffing up any hardwood in your house. The dumbbells vary in weight and price, so decide if you want one pair, or both a heavy and light option, so you can strength-train on your schedule.