Tonal Home Gym Review – Worth the Money?
As the fitness and tech world continue to collide more and more companies are building products to accommodate for advancements being made in both. Tonal is a company that creates a compact home gym that hangs on the wall tailored to the individual that wants an interactive, guided, and tough workout at their own time expense.
In this review, we're going to cover a ton of different topics on the Tonal home gym. As a strength coach and powerlifter, I was most curious about this machine's ability to provide a quality workout that matches high-intensity needs. I also wanted to help everyone rationally decide if this machine is for them and if it's worth the investment, because being blunt, it's not cheap. Over the course of my tests with Tonal, I've come to three conclusions,
It's a solid device for providing full body workouts for multiple types of fitness enthusiasts.
The chains/eccentric mode are the star players for getting a really tough workout for serious enthusiasts.
One of best compact home gym options on the market for those who don't mind the price.
Like everything in the strength training world, the Tonal's best uses come down to the context of your situation. If you need a compact device for your home and have the money for Tonal, then it's a solid option for the fitness loving individual.
What Is Tonal?
Tonal is an interactive home gym that adapts to your skill set and provides guided workouts by the means of two maneuverable, magnetic resistance pulleys.
There is a lot that goes into the Tonal home gym and to help make all of the information digestible, we've broken down the ins and outs into multiple sections below.
Tonal Setup
How to Get Setup
The setup for Tonal is pretty straightforward and seamless. Once you've connected the Tonal to WiFi, you'll follow a few steps to help the machine learn and adapt to you.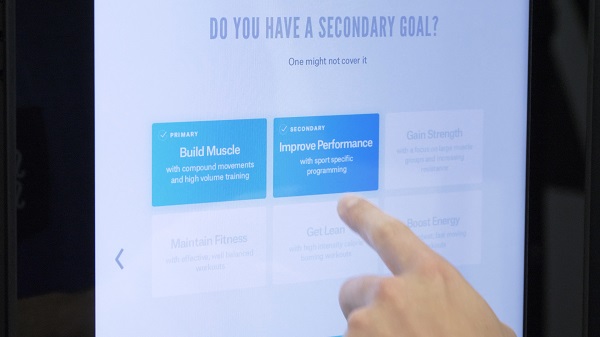 These steps for setting up a new Tonal account include,
Sign-Up: Create Account
Enter Height/Weight/Age
Personalize Your Goals
Select Your Level of Fitness
Four steps. That's all it really takes to get you on your way with the Tonal device.
In my opinion, the setup on this machine is one of the easiest to work through for interactive home gyms. The best part about the setup is that the machine then recommends workouts based on your specific goals and needs.
Tonal's Technology
The Interactive Touchscreen
The essence of Tonal comes from the interactive touchscreen that has their coaches guide you through workouts. Tonal's coaches will instruct you how to set the machine up, provide tips for movements, and lead you through warm-ups and cool-downs. The interactive touch screen allows you to customize nearly every detail when it comes to executing a workout.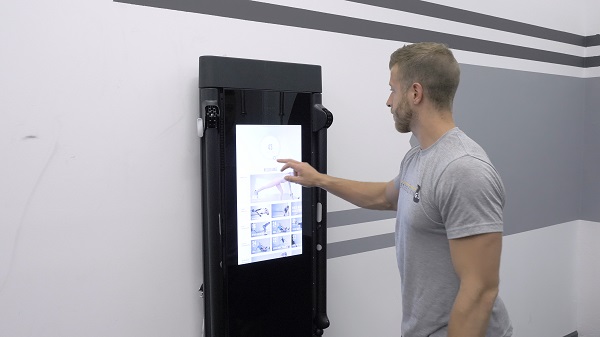 The Pulleys and Smart Handles
The pulleys on each side of the machine can be maneuvered up and down and have the ability to widen and narrow. This provides users with an easy way to move handles to accommodate for a variety of uses, and the way you adjust the handles is pretty intuitive. Within workouts, the coaches will also help instruct you as to where the handles should be set.
The Smart Handles have buttons on each side of them, which activates and deactivates the resistance. In my opinion, this is extremely useful because getting into some positions with resistance would be nearly impossible for most users. Since you have the ability to activate the resistance with a simple click on the handle, then you can truly get set before starting the rep scheme.  The Tonal bar also has a Smart button attached to it for seamless activation and deactivation.
The Technology Features
The tech side of Tonal is pretty remarkable and I think it's unparalleled when it comes adapting to someone's overall strength levels on a real-time basis. Compared to other tech based home gyms, there are four things I really liked about Tonal's real-time technology.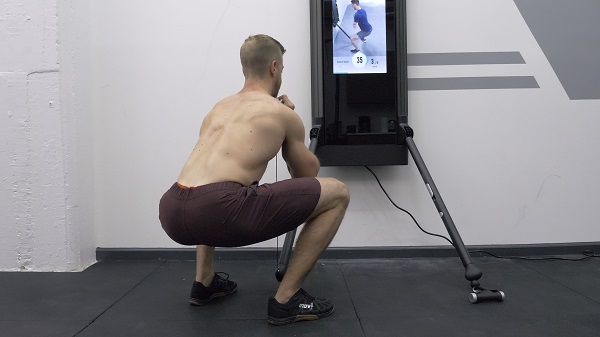 Spotter Mode: The spotter feature lightens the load as it begins to feel you struggle, so as you work through a set and begin to slow down due to fatigue, Tonal will begin to decrease the load in an intuitive way that allows you to finish the set, but also get the work in.
Chains/Eccentric: The chains and eccentric mode are, in my opinion, a serious enthusiast's best friend. They're easy to turn on mid-workout and provide extra resistance on both the lowering (eccentric) and lifting (chains/concentric) portions of the movement.
Strength Assessment: Before beginning your journey with Tonal, you'll be asked to perform a strength assessment. This entails moving through an assessment exercise protocol for various reps that Tonal will then use to adjust weights accordingly for workouts. If you're brand new to strength training, then this is an awesome feature to get you started.
Continual Tacking: This part of the tech is awesome for the enthusiast that loves data and tracking their progress. For every workout, Tonal tracks multiple variables including: Time under tension, reps, sets, load, volume, and range of motion. It's great for a beginner because it provides a broader understanding of their current training level, and it's great for advanced enthusiasts because it can provide intrinsic goals to chase.
Outside of these four tech features, there's a lot more that goes into the Tonal home gym. However, I think if you're interested in investing in this device, then these are the four tech features worth considering that make Tonal unique.
Ease of Use and User Experience
For me, if I'm using a tech heavy piece of workout gear, then I want to know how easy to it is to use. The last thing you want in a workout is to be dealing with finicky technology, so what is Tonal's user experience really like?
Selecting the Workouts
The homepage on the interactive screen is easy to navigate and understand, which makes it super intuitive to use even for the true beginner. Workouts are labeled by body parts and goals, so you can sift through options to perform that fit inside your current goals and program. The programs will flow in a format that relates to your initial setup/goals.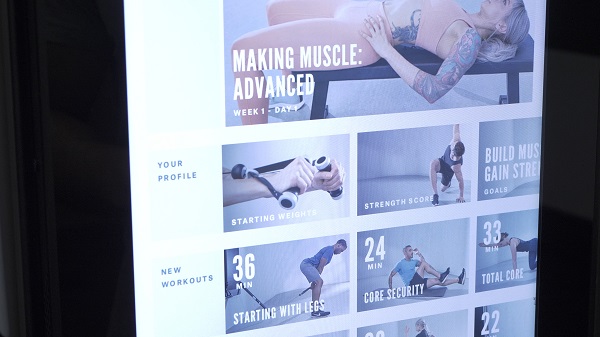 What's nice about Tonal and something that I think it has going for it, is that they have programs that work on a progressive basis outside of one-off workouts. For example, instead of simply performing a workout and then randomly selecting another one the next time you use Tonal, you can follow a consistent program to track progress.
As a coach, this is huge for user experience because it provides enthusiasts with a strategic means to progress, as opposed to winging workouts and classes. Additionally, the tech features mentioned above are easy to turn on mid-workout, so there's no delay in your workout's time trying to configure the chains, spotter, and eccentric modes. From a user experience point of view, Tonal is calculated, easy to understand, and intuitive.
Installment
One potential issue I could see enthusiasts having with Tonal is the setup scheduling.
As opposed to buying a Tonal and setting up it on your own, you have to schedule an installment time. This can be problematic for some folks on a tight schedule or who want to install the device on their own. However, on the flip side, since you're having Tonal's team install the product, then you can be assured that it will be mounted correctly. Currently, Tonal is offered in 48 states (…sorry Hawaii and Alaska).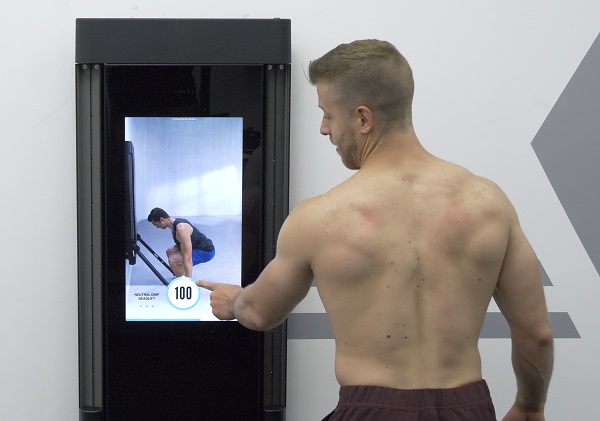 Resistance Provided
Magnetic Forces
Tonal provides users with a digital resistance that uses magnetic force compared to your traditional weight gravitational force. This keeps the resistance constant and smooth throughout full movements. The max resistance Tonal provides is 200 lbs (100 lb for each side), which is more than likely plenty for most folks, but is slightly limiting for serious strength athletes like powerlifters.
In my experience, the resistance was enough for unilateral work and most movements, but for compound movements I maxed the machine out pretty easily. If you max out the machine and want to up the intensity, then I'd recommend using the chains and eccentric feature often.
Warranty and Return Policy
Warranty
Tonal provides users with a three year limited warranty that covers product defects when the machine is purchased from an authorized United States retailer.
Return Policy
There's a 30-day no questions asked return policy if you're not happy with the Tonal.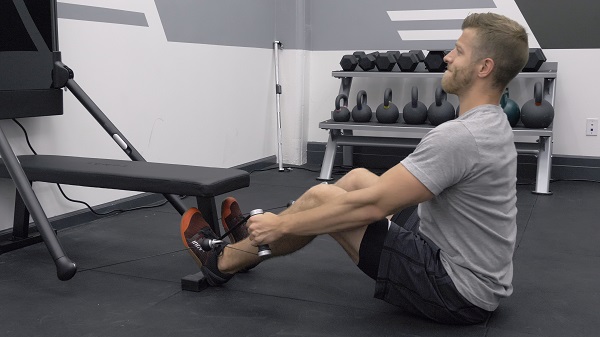 Price
Total: $3,700+
The price of Tonal is not cheap by any means. And it's important to note that outside of the hardware, you have subscribe to a Tonal subscription to get the most out of the machine which comes out to $49/month with a 12-month commitment. Below, we've laid out all of the price specs,
Tonal Device: $2,995.00 USD
Accessories: $495.00 USD
Subscription: $49/mo (12-month commitment)
Installment and Delivery: $250.00 USD
There's no beating around the bush here, the price is going to be a big turn off for some users. The Tonal is not cheap, however, there are financing options starting at $199.00 USD, but even then, the price is tough to swallow.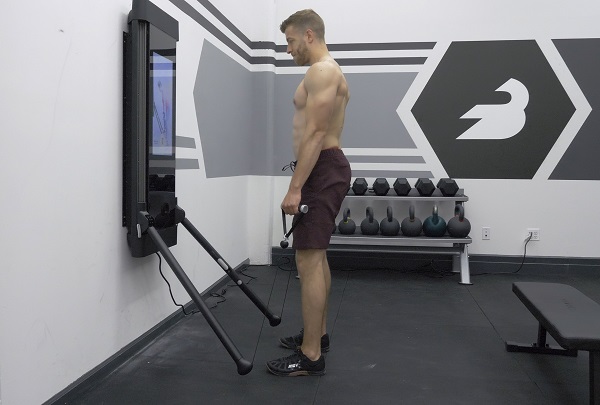 Tonal Pros
Multiple Workout Features: I think the tech features like spotter, chains, and eccentric make the Tonal more dynamic than other home gyms on the market.
Progressive & Single Workouts: Tonal provides workouts to follow on a weekly basis and single workouts. This offers a ton of variety for users, but also an option to track steady progress over extended periods of time.
Easy to Use: The user experience with Tonal is pretty intuitive and easy to understand, so there's not going to be a huge learning curve with this device.
Descriptive Instruction: As a strength coach, I thought the Tonal did an adequate job at describing and teaching movements. Nothing will replace an in-person coach, but the Tonal did a decently good job at tackling the coaching task through an interactive platform.
Compact and Clean Design: If you're limited on space, the Tonal is a good option. Tonal recommends having a floor space of 7′ x 7′ and a ceiling height of 7′ 10″.
Initial Strength Assessment: The first strength assessment is a big pro, especially for the true beginner. It takes some of the thought out of picking weights, which can be problematic for a new fitness enthusiast.
Updates to Come: Tonal mentioned to us that machines have the ability to update, so as Tonal grows and expands on their tech your machine has the ability to update to the latest. For example, they want to add classes and the ability to create your own workouts selecting single movements.
Tonal Cons
Price: It's expensive and the monthly subscription adds on to the already lofty price tag.
Limited for Some Users: If you compete in strength sports or you're pushing a ton of weight, then the 200 lbs of magnetic resistance may be a little limiting for you.
Who Can Benefit With Tonal?
Like every piece of strength equipment, Tonal should be used as a tool to support overall progress.
For many users, Tonal will be fine as a main workout source to build strength, decrease body fat, and become more fit. However, for some users, Tonal should be used as another tool to progress in a calculated and strategic way.
If you're limited on space at home and the price tag doesn't phase you, then I think Tonal can be a good bet for getting quality workouts in – matter your fitness level.
Wrapping Up
Tonal is an intuitive tech-based home gym that delivers guided workouts with the use of two magnetic force pulleys. Overall, the Tonal device does a pretty good job at providing instruction and guidance through workouts, and I think it will work for a majority of users who don't mind lofty price tag. There's no denying that this device is expensive and not for everyone's goals, so take those factors into account if you're considering this device.
The post Tonal Home Gym Review – Worth the Money? appeared first on BarBend.
This content was originally published here.